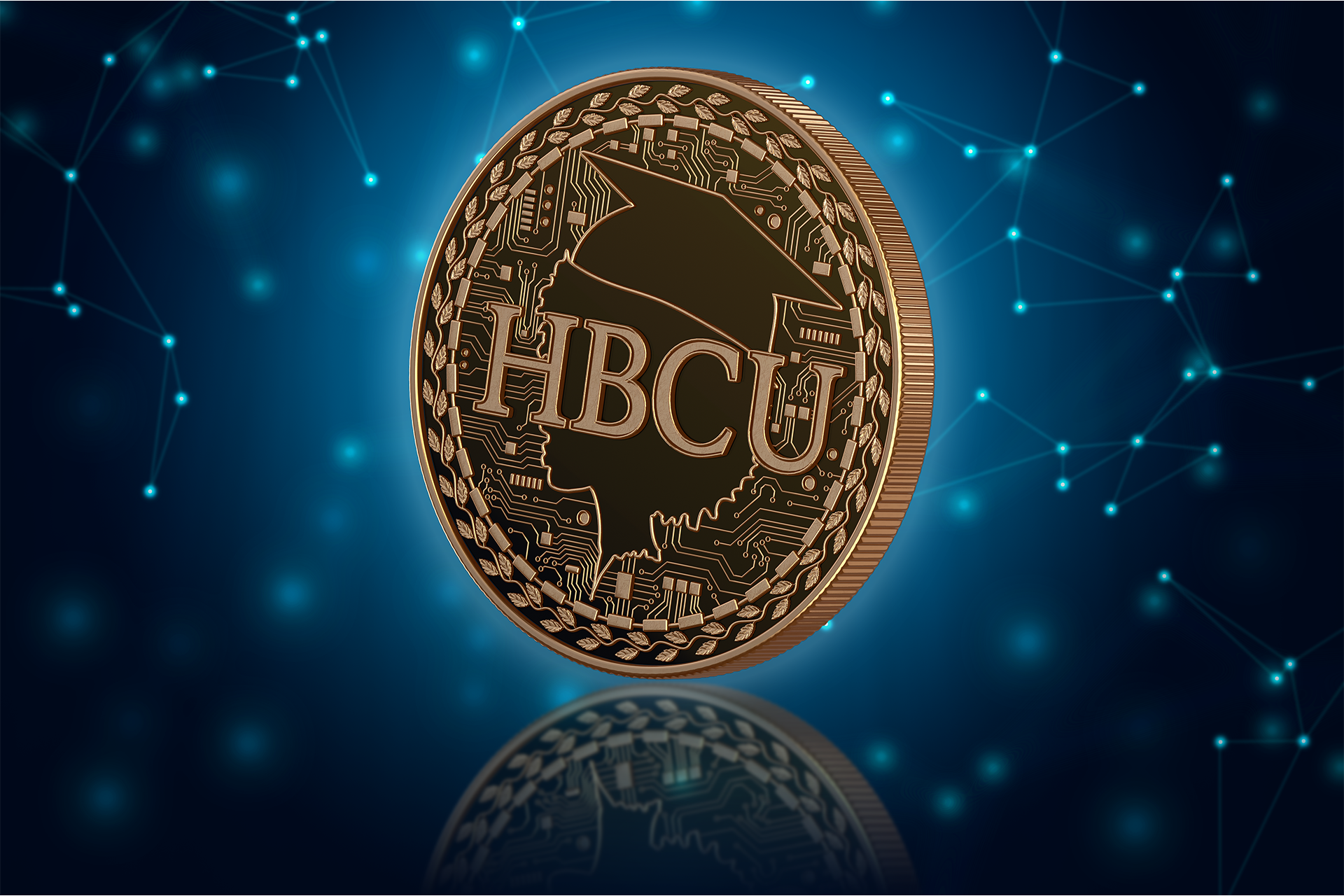 What is $HBCU?
$HBCU is a social token that represents our entire community and unlocks access to a unique suite of experiences both in real life and in the metaverse such as private events, gaming sessions, exclusive content, merch drops, NFTs, rewards and more
What makes $HBCU different?
You might have heard of bitcoin or other cryptos. $HBCU is a rewards program not an investment. It is a way for you — my peers — to engage with HBCU Buzz in new ways and for us to build a community together. It's also different because you can earn tokens for building a healthy economy with me, instead of just holding it and hoping for the best. Finally, $HBCU directly expounds upon educational opportunities, which is really important for the HBCU Buzz team and a lot of our community.
Why $HBCU coin?
HBCU Buzz & Meta Noire partnered with Rally.io to launch the $HBCU coin, a social token that promotes education and community for historically Black Colleges and Universities (HBCU).  
Holders of

$HBCU

coin will have exclusive access to tiered benefits including the ability to unlock HBCU content like videos and photos, NFT's, virtual classes, the ability to purchase and receive exclusive merchandise and giveaways, and more. The more

$HBCU

coins you own, the greater your access to the empowered and dynamic world of HBCUs. 

Rally.io

is an open network dedicated to fostering vibrant independent economies between creatives and their peers. $HBCU is a social token, powered by the ethereum blockchain. that represents the entire historically Black college & university community and unlocks access to a unique suite of experiences both in real life and in the coming metaverse.

$HBCU is an expansion of both the educational experience for students and it continues and expounds on the alumni/supporter HBCU experience, beyond on-campus life.
How to acquire $HBCU coin?
$HBCU coins can be purchased with a debit or credit card, cryptocurrency or by converting, Rally's default currency, Rally tokens ($RLY), into $HBCU coin. The open, decentralized Rally network is powered by the Ethereum blockchain. $HBCU coin is created on the Rally sidechain, which means it can be exchanged for its default currency, Rally tokens ($RLY) and vice versa. When exchanging cryptocurrency to $HBCU, such as USD, additional fees may be charged for each conversion.
What are Weekly Rewards?
When you hold $HBCU coin, you will see that you are eligible to earn Weekly Rewards, also known as Community Activity Rewards. Rewards are paid out each week to coin communities who are actively growing and participating in their coin economy. For each community that earns rewards, each participant in a community will receive a share of $RLY proportional to their holdings of that community's coin. Read more about Rewards here.
Can I exchange $HBCU coin for currency?
Yes. When you go through the steps of moving your money out of Rally, it is known as "bridging out." There are some fees and limitations to complete this process, and there are some locations where it is currently prohibited.  
In order to bridge out, your account must be at least 7 days old and you will have to go through a manual Know Your Customer verification process, which can take an additional 2-3 business days. There are also fees, set-up steps, and other time-based limitations, which are covered here. 
The good news is that as soon as you complete these steps, it is very easy to Bridge Out via a free Coinbase account. If you aren't familiar with Coinbase, it is a secure platform that makes it easy to buy, sell and store cryptocurrencies like Bitcoin, Ethereum and RLY. It has an easy to use website and smartphone app, and works seamlessly with Rally. The interface does not require any crypto expertise—If you've used Paypal, you can use Coinbase.  
If you'd like to simply spend down your balance, you can also spend $HBCU coin, just check out the Campaigns on my coin page, or trade it for other cryptocurrencies on Rally.
Is buying $HBCU coin like an investment? 
No. While the price of $HBCU coin will go up and down, the value of $HBCU coin is in the benefits we described above and on our coin page.
Is $HBCU coin bad for the environment?
The environmental impact of minting, buying and selling Coins (and NFTs) on Rally is about the same as sending a single Tweet. This is because Rally utilizes a sidechain that uses only a handful of computers to complete transactions. Read more about Rally's environmental impact here.
​How much $HBCU coin should I buy?
Since the price of $HBCU coin is always changing, you should always plan to buy a bit more than the cost of whatever it is you'd like to purchase with $HBCU coin. For example, if you'd like to purchase an HBCU NFT, [prices vary], plan to spend a few extra dollars to make sure that you have enough to cover the final transaction. Since we will be offering people who hold $HBCU coin special benefits and opportunities, make sure that you are always holding at least a few $HBCU coins if you'd like access to those benefits.
Why can't I buy more $HBCU coin?
To ensure fair participation in the $HBCU coin community, purchases of $HBCU coin are limited to a single transaction of up to $100 per person for the first week. If you've already made a purchase, you will have to wait until the cool down time is up to make another purchase.
​ For more questions, check out the FAQs on Rally.io at https://rally.io/faq/ or for general questions/help, please contact [email protected]